Citymenu
This location has no options in it's citymenu.
Traveloptions
Heerchey manor
35 speed exp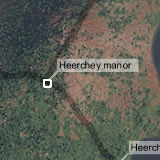 Read our speed guide to learn more about travelling in Syrnia.
To other maps
McGoogins camp, Arch. cave
40 speed exp
Travelling is free
You must have completed the Earning the family respect Quest to go here.